The "Big Why" Behind this "Pivot Edition" of the Launch Masterclass: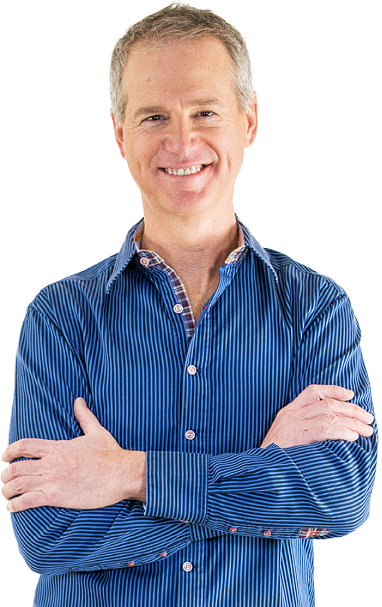 We're living in unprecedented times. The world looks completely different today from just a few short weeks ago.
We ALL need to pivot because we're living in a brand new world.
And that includes me and my team. This is what I mean…
Each September we offer a free Launch Masterclass that helps people launch their online business… or grow the business they already have. Over the last 15 years, we've had over a million people go through this training with us.
So that happens once a year in September - but in these times we can't wait around until September, because the world is moving too fast right now.
And make no mistake - online education is booming right now...
This is the deal… I don't want to sound opportunistic, but the data is starting to come in and online businesses (especially online education and training-type businesses) are doing really well.
In fact, I just saw a report from a very reputable source that online education "actions" were up by 387% this March compared to last March.
And by "actions", that means an actual purchase or a paid trial… I'm not talking about just "clicks" or "views".
And this data is confirmed by many of my students who are reporting highly successful launches and promotions that are running far ahead of prior years' results.
Now don't get me wrong - it's not all rainbows and unicorns. Some markets are doing better than others. There are gotchas you need to watch out for.
And you need to pivot your marketing, because the conversation has changed for the entire world.
But the bottom line is that while the rest of the economy is struggling... online education (and online business in general) is doing quite well right now.
So that's why I needed to do this "Pivot Edition" of my Launch Masterclass.
There were some rough edges...
My team and I normally spend months planning our annual masterclass. This time around, we put it all together in a matter of days.
We normally have a full team onsite… but not this time (because social distancing and travel restrictions).
So we had a few rough edges.
But make no mistake - this masterclass is pretty awesome. You'll walk away with a plan on how to launch your next product, service, offer… or entire business. And it's all free.
The only thing you need to do is enter your email address on this page to get registered… we've got to send you details on how to access the recordings, so be sure to enter your best email address.
The world needs us right now...
Even with all the craziness (or maybe even because of it), we still need entrepreneurs. We still need people who are looking to create, serve, and lead.
Basically, the world needs you… your leadership, your passion, your enthusiasm.
So if you're feeling a little uncertain about the future, or if you're feeling squeamish about selling right now, I really think you're going to get a lot out of this masterclass.
A lot of things have changed, but one thing is still certain… you've gotta show up and serve. Build amazing value for your people, and the sale will come naturally.
So if you're ready to start the business you've been dreaming of, or you're wondering how to save (and grow) the business you already have… please join me for this free training.
Enter your email address on this page to get registered now.